Find out how you or your group can offer your time, talents, and financial support to HOPE For All.
HOPE For All counts on volunteers to meet its mission and the needs in the community. We welcome your time and talents to help us in a variety of ways.
Pickup and Delivery Volunteer
Assist in the pickup and delivery of furniture, household, linens, and clothing to clients.
​​Tuesday, Wednesday, or Thursday, from 8:30 am to noon.
Must be able to lift 50 lbs.
Transportation is provided from the warehouse.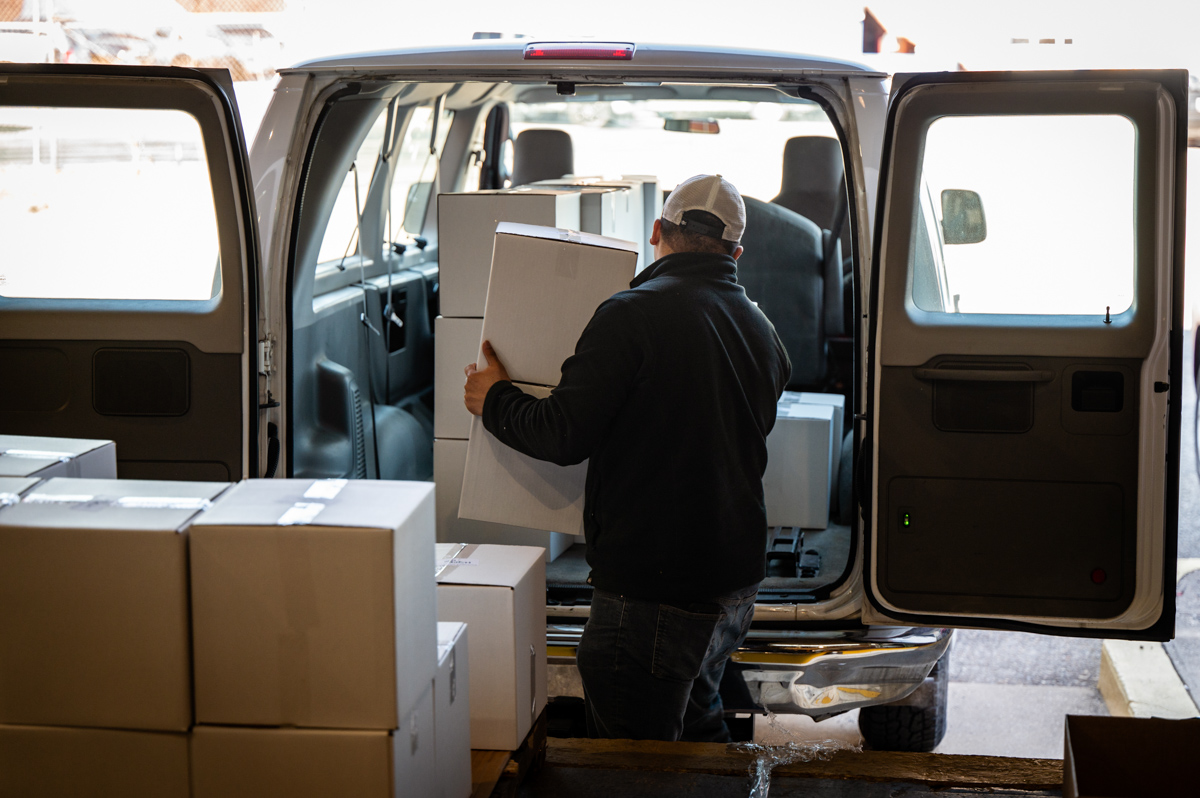 Intake Team Volunteer
​Meet with clients in their homes and fill out the necessary paperwork.
Must be comfortable in sharing your faith and praying with others.
Volunteers work in teams of two.
Must provide your own transportation.
Flexible schedule but requires a commitment of at least two hours per week.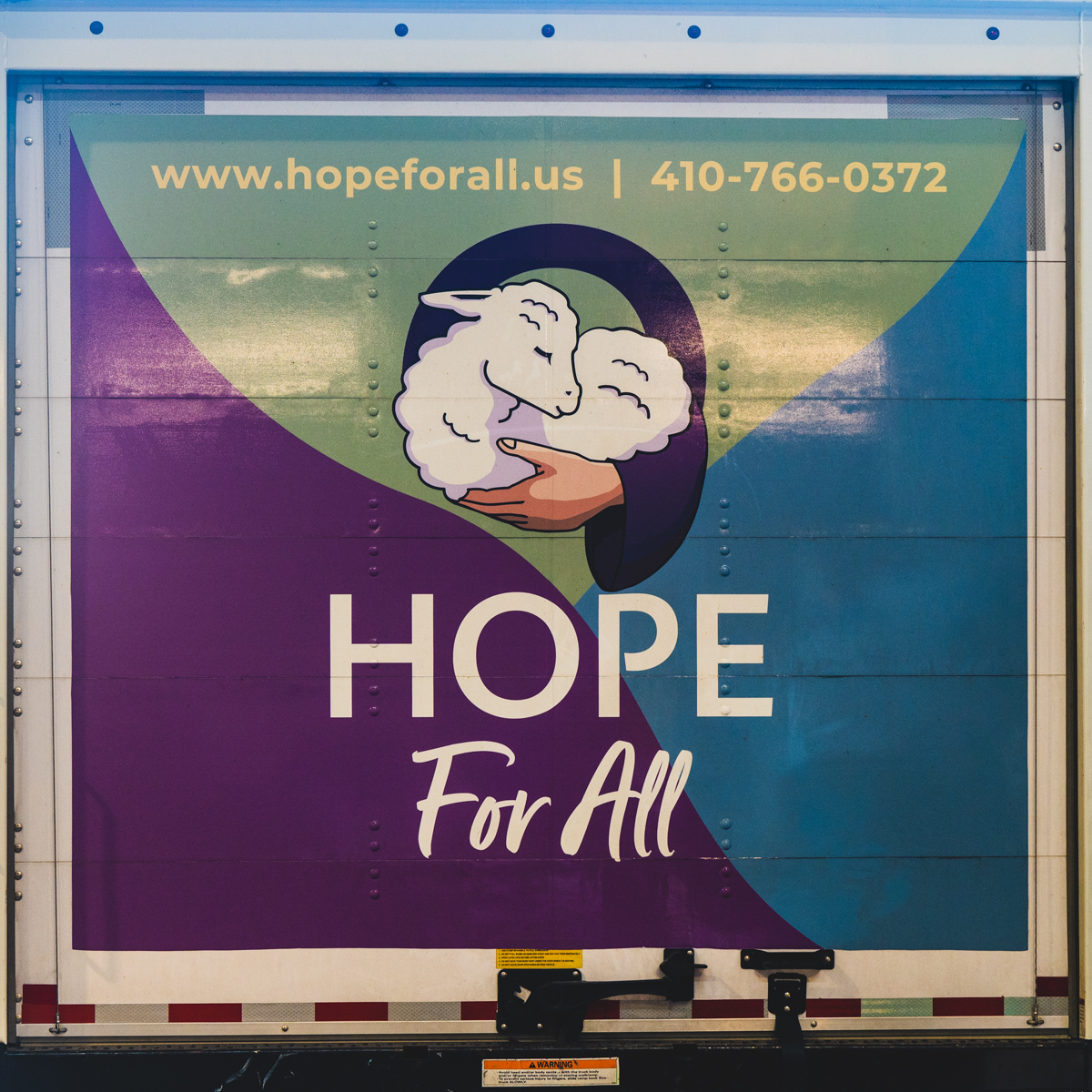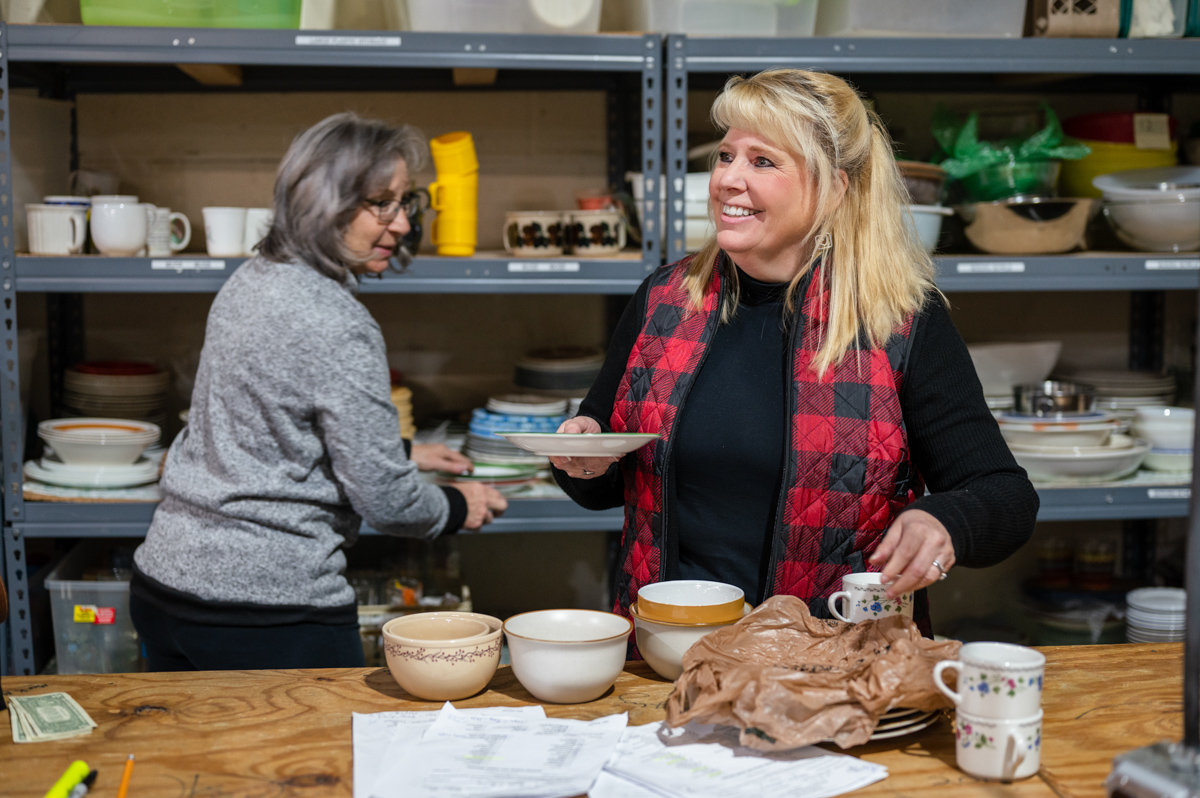 Clothing, Linens, Household or Baby Items Volunteer
Tuesday, Wednesday, or Thursday 9:30 am to noon or 12:30 pm to 3 pm
Requires a commitment of at least 2.5 hours per week.
Sort, size, and restock shelves.
Yard Sale Volunteer
Sort, price, and organize yard sale merchandise.
Tuesday, Wednesday, or Thursday 9:30 am to 3:00 pm.
May also assist customers at our monthly yard sales.
Requires a commitment of at least two hours per week.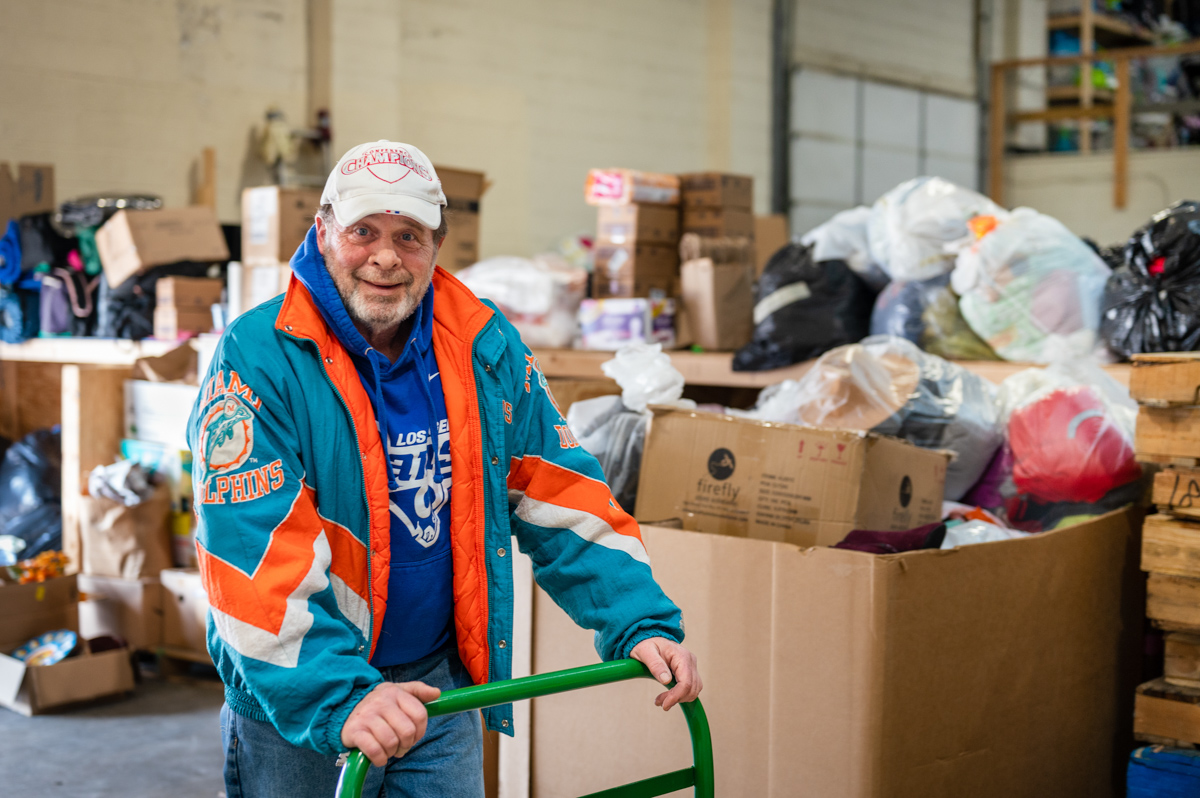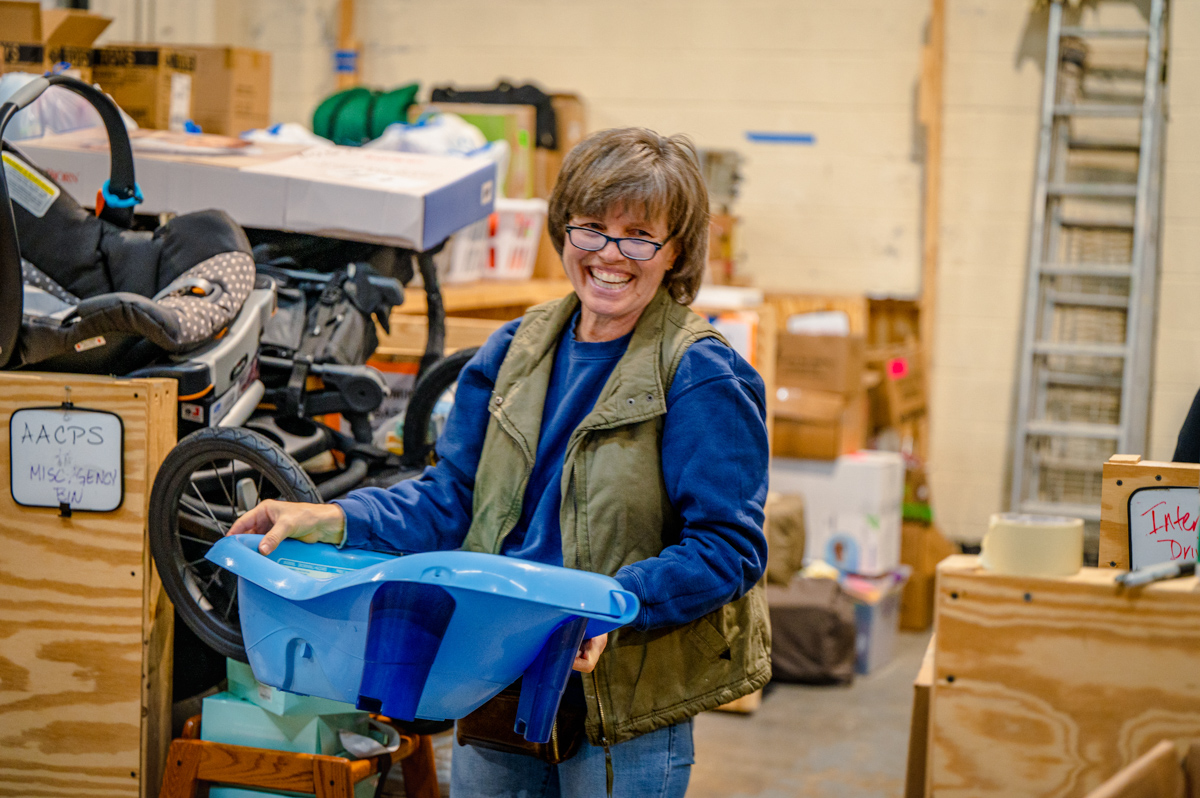 Contact us and select "volunteering" in the drop-down. Tell us about yourself and which position you're interested in.
Then print, complete, and bring the Waiver of Liability to volunteer at HOPE For All.
"It's very rewarding to me to feel like I'm making a difference for the people of Anne Arundel County who are less fortunate or down on their luck."
—Wanda Hartley, Yard Sale Volunteer

When your school participates in our HOPE For Kids project, everybody wins.
​This kids-helping-kids initiative offers students a variety of ways to serve their community by making donations to HOPE For All. Not only will their contributions benefit local children in need, but the experience of giving through their school fosters team-building, a shared sense of achievement, and compassion for others.
​Here are some of our most popular HOPE For Kids projects:
Financial Donations
​Ideas for implementation:
Show our video and set up a project time frame.
Plan an event and donate the proceeds!

Penny Wars
Bingo
Raffle
Bake Sale
Out-of-uniform day
Quarter Auction
Carwash

Contact Us when you are ready to start!
School Collections
Personal Care Items | Cleaning Supplies | New Socks | New Underwear
The personal care and cleaning supplies list is in the gold box below
Contact Us with your ideas for a collection
Show our video to your school and set up a project time frame.
Assign products to specific grades.
Have a friendly competition and reward the class with the most collected.
Contact us if you would like HOPE to pick up at your school.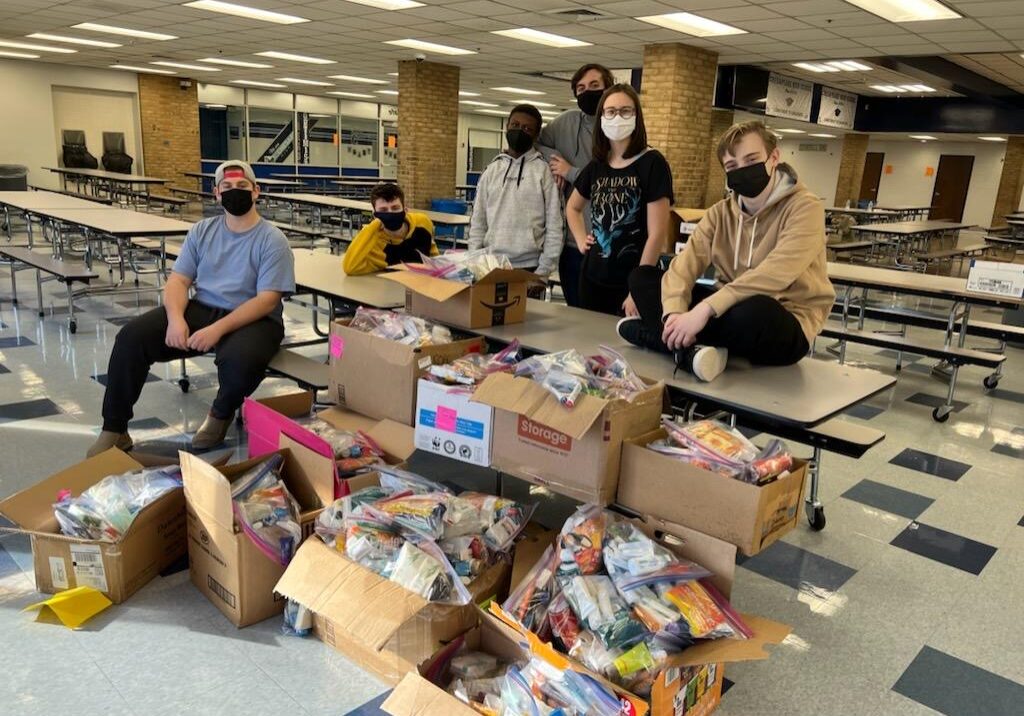 Cleaning & Household Supplies: Laundry detergent, dish soap, hand soap, all-purpose cleaners, bleach, sponges, small buckets, paper towels, night lights, laundry baskets
Personal Care Items: Toothpaste, toothbrushes, deodorant, shampoo and conditioner, shaving cream, razors, feminine products, toilet paper, tissues, soap and body wash, diapers, baby wipes, lotion
Socks and Underwear: New items in all sizes for men, women, and children.
"I love the organization's message—love in action."
—Brooke Powell, High School Student
HOPE For All helps churches remain faithful to God's calling by offering outreach and support opportunities to those struggling in our community.
"Truly I tell you, whatever you did for one of the least of these brothers and sisters of mine, you did for me."  (Matthew 25:40)
​We welcome your prayerful consideration to participate in one of our projects:
Saturday Sorting
Groups of 8 people can help us process donations in our warehouse on Saturdays between 9 a.m. to noon. These donations could be clothing or household items that we will give to our clients or non-essential donations that will be sold in our yard sale. Saturday Sorting helps us to stay on top of the large number of donations that we receive each week. Contact Us to Volunteer!
​Number of Volunteers: 8 people
When: Saturdays
Time:  9 am to noon.
Delivering HOPE
Join us as we pick up donations and deliver furniture directly to our clients. Experience firsthand meeting and serving our adult clients and seeing the excitement of the children as we turn a house into a home. Delivering HOPE is the perfect opportunity for an outreach ministry of your church. Lifting required.
​Number of Volunteers: Up to 5
When: Saturdays
Time:  8:30 am to noon.
Supporting HOPE
Your financial donations can directly fund A Bed to Call My Own, our initiative that gets kids and adults who are sleeping on the floor into a new and healthy bed. Each year, we give away about 500 beds. Just $120 buys a twin mattress, box spring, and frame. A weekend poor box collection or special offering are some of the ways that your church can donate to this Supporting HOPE project.
Sponsor a collection of new socks and new underwear for our HOPE clients. Any time of the year is the right time for giving.
"Words can't express how grateful I am. I am a single mother with 5 children. I work hard every day and try to stay positive. I felt bad that my children had no beds. Then HOPE For All gave me hope..."
—Gloria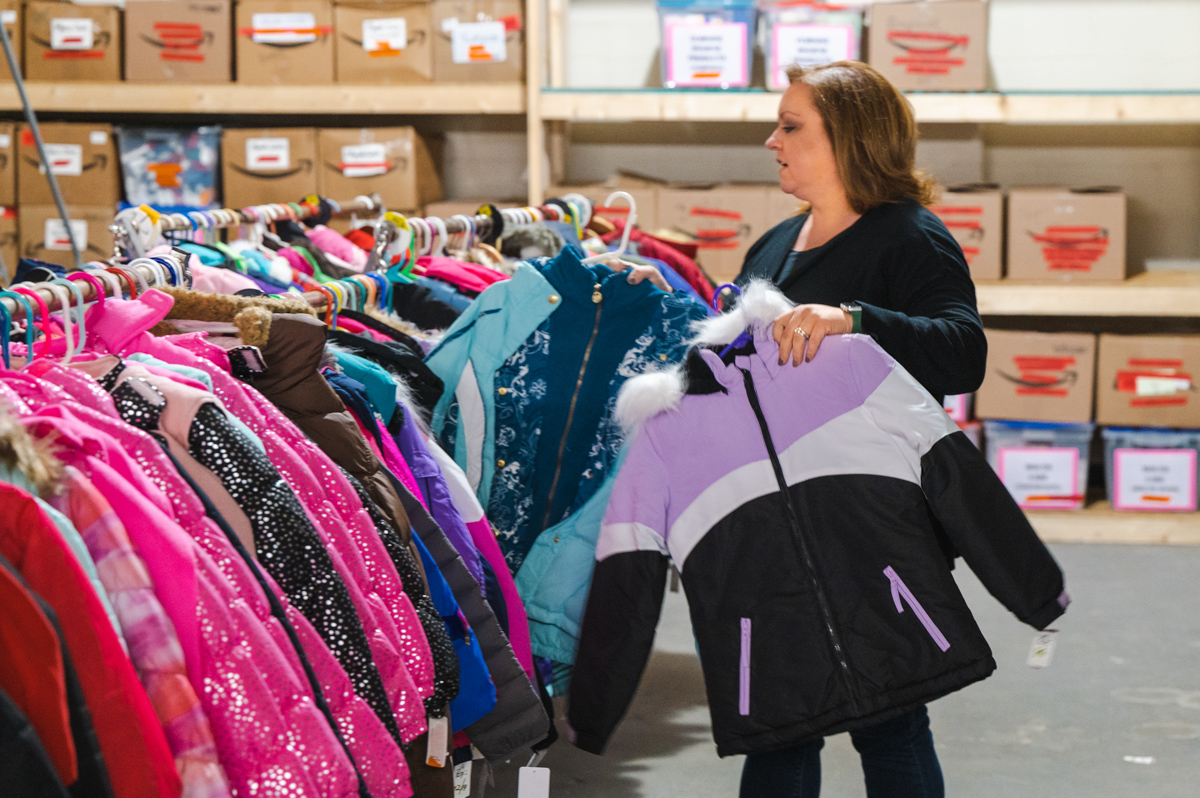 There are lots of ways for students and student groups to make a difference at HOPE For All.
High School Service Hours
Earn service hours performing pick-ups of donated furniture and then delivering it to our clients. Hours can be earned from 8:30 am-12:00 pm on Tuesdays, Wednesdays, and Thursdays.
​Opportunities are also available to work in our warehouse on Tuesdays-Thursdays between the hours of 9:30 am and 3 pm.
Individual or Group Projects
If you or your youth group or scout troop is looking for a way to provide service, here are some ideas to benefit HOPE For All:
​Sponsor a collection of personal care products, cleaning supplies, new socks, or new underwear.
Hold an event—a bingo, bake sale, car wash—and donate the proceeds to HOPE For All.
Use your imagination and have fun while at the same time benefiting your community!
"I've been more aware of how much people need help in getting by on a regular basis."
—Carla Vega-Diaz, High School Student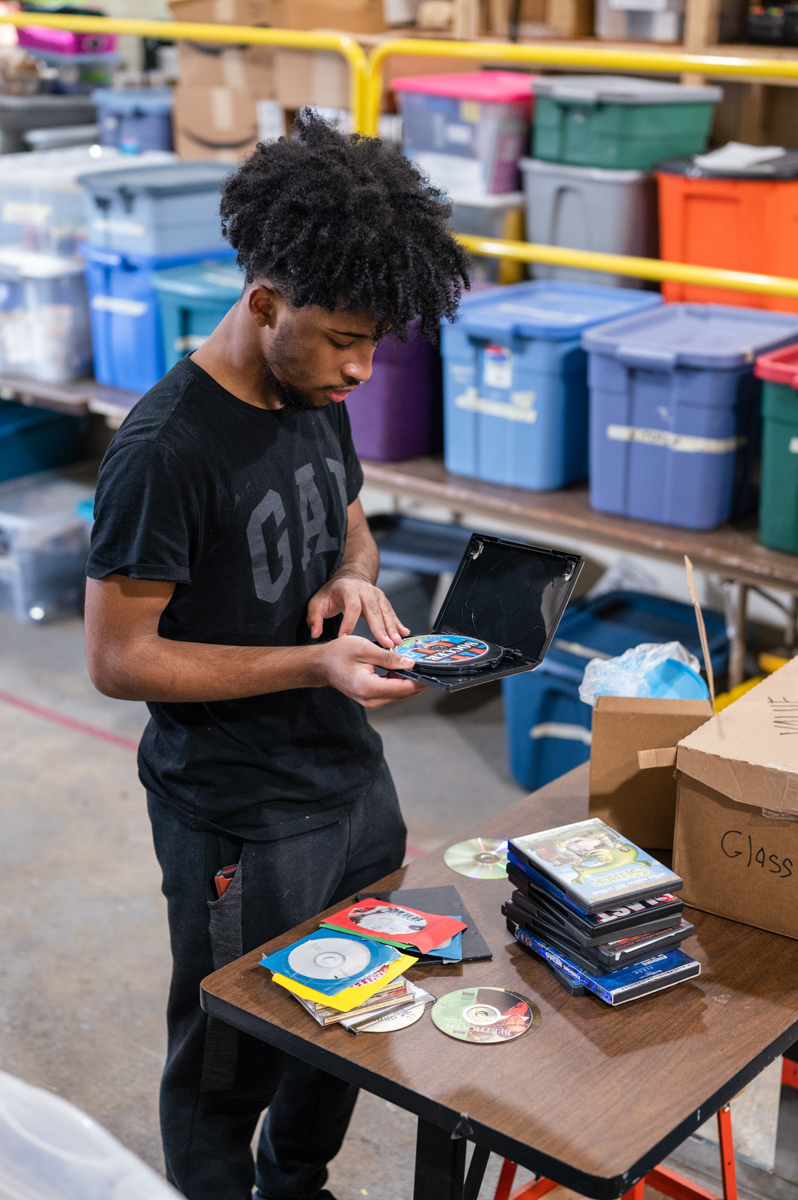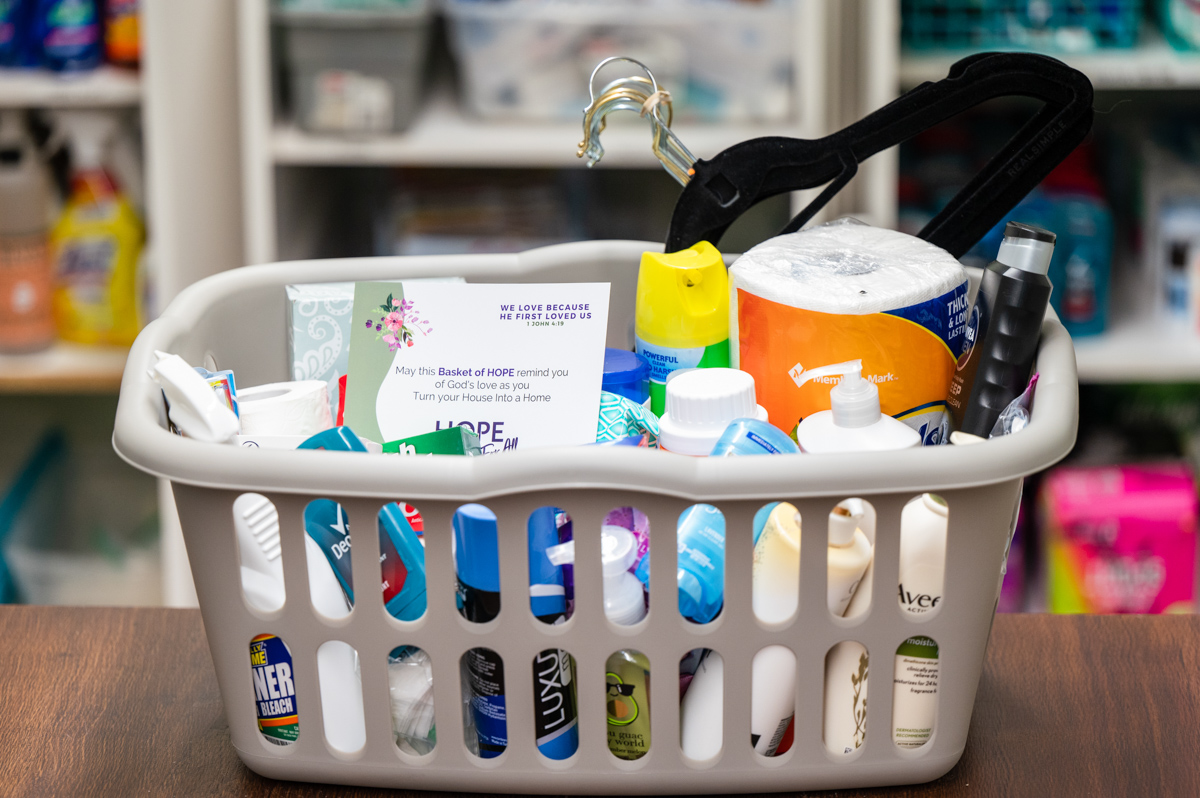 Your gifts transform the lives of children living in your community
Consider the impact your gift can make—
$25 provides a week's worth of new socks, underpants, and undershirts for two children who only have the clothes that they wore to school today.
$50 provides a new crib mattress or a dresser for a mom struggling to meet the needs of her newborn child.
$120 provides a twin-size mattress, box spring, and bed frame for a child who has no bed to call their own.