Carol B. Thompson Lifetime Achievement Award
Community Foundation of AACO awards HOPE founder Leo Zerhusen
---
Best Charity/Nonprofit
What's Up? Central Maryland
Baltimore Ravens Community Quarterback
NFL Foundation, the Ravens Foundation, Inc. and T. Rowe Price
---
15th Anniversary Anne Arundel County Delegation Citation
Rotary Service Above Self Award
Recpients—Board Member Linda Swenson/Operations Mgr. Jeanne Huber
Leadership Anne Arundel Project
Excellence in Education Business Partnership Award
A.A. County Chamber of Commerce
County Executive's Citation
Anne Arundel County Executive 
Co-Winner Non-Profit of the Year
Anne Arundel Housing Coalition
Partner of the Year
Anne Arundel Community College
Certificate of Recognition
A.A. County Board of Education
Humanitarian Award
Northern Anne Arundel County Chamber of Commerce and the Sofa Store
The Martha Wood Leadership Award
Housing Authority of the City of Annapolis
City of Annapolis City Council Citation
Certificate of Recognition
Board of Education of Anne Arundel County
Faith-Based Non-Profit of the Year
Volunteer Center for Anne Arundel County
The Inaugural William Donald Schaefer Helping People Award for Anne Arundel County
Certificate of Appreciation
Maryland Department of Human Resources (AAC DSS)
Elks Distinguished Citizenship Award
Excellence Award
Housing Authority of the City of Annapolis
Citizen of the Year for 2006-2007
Knights of Columbus Council 7025
Official Citation for Honorary "Deputy Mayor Linthicum"
The Maryland General Assembly
Women's Club Volunteer Service Award
Linthicum Greater Federation
Official Citation to Diane & Leo Zerhusen
Senator James E. DeGrange, Sr.
Outstanding Volunteer of the Year
Maryland Most Beautiful People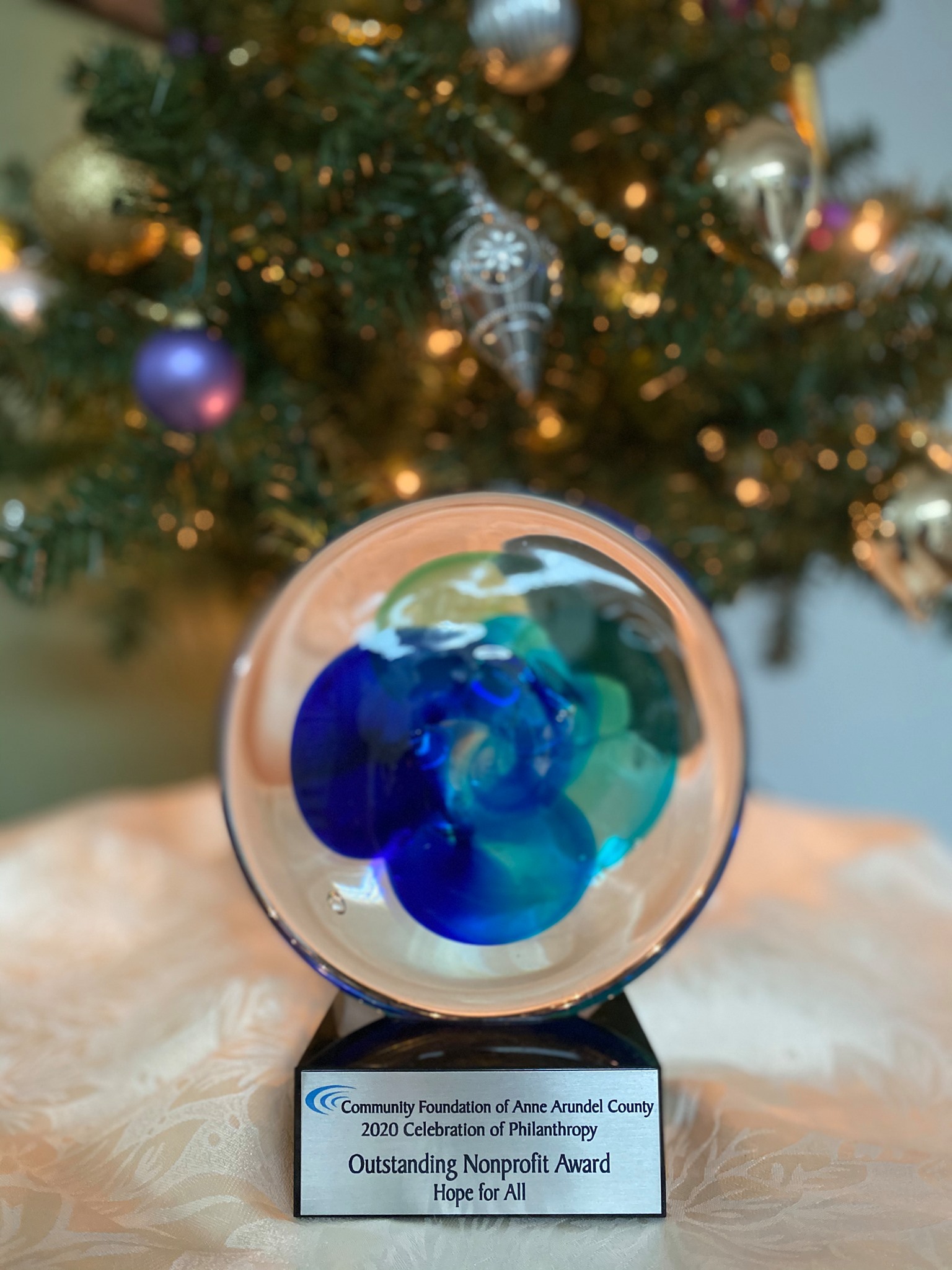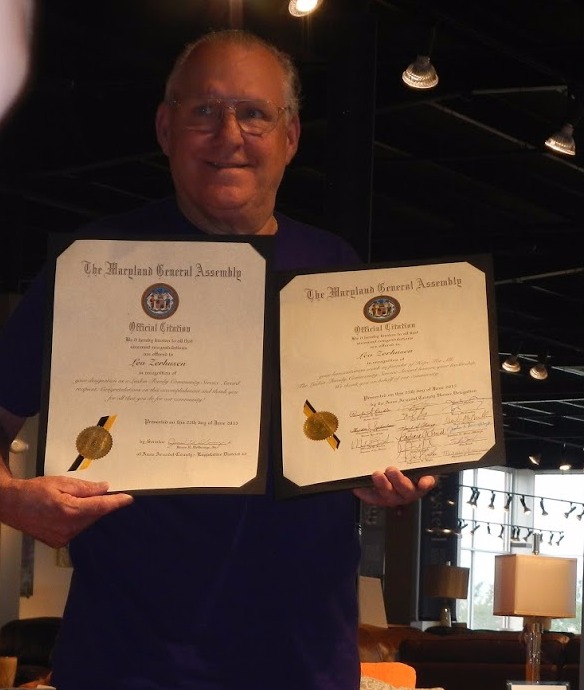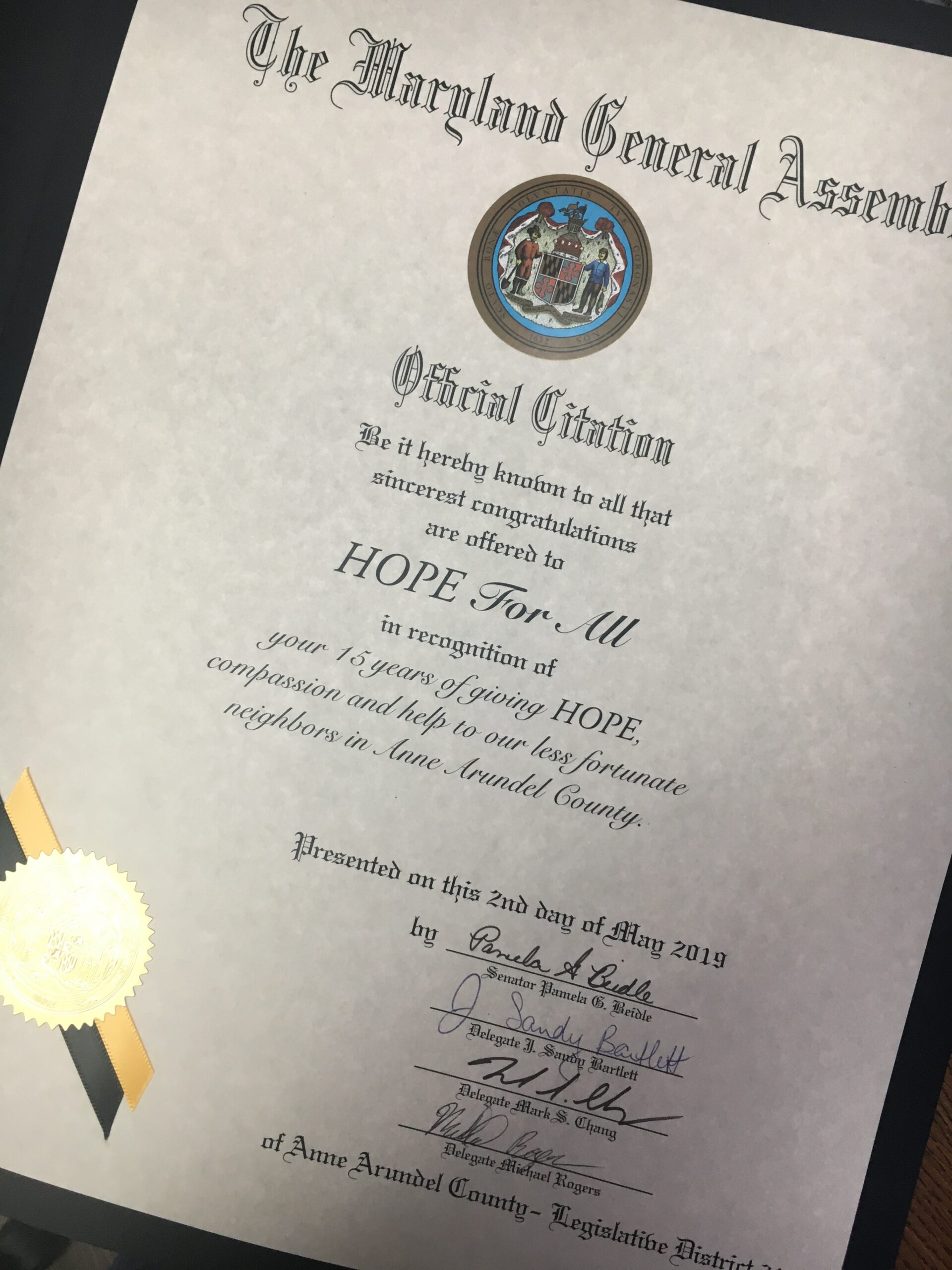 Photo by David Trozzo We are thrilled to announce that our selfless founder, Leo Zerhusen, will be awarded the Community Foundation of Anne Arundel County's Lifetime Achievement Award on Nov. 3, at the Foundation's Celebration of Philanthropy in Annapolis. Leo saw a void in serving people in our area who need furniture, housewares, and clothing, and created a way to solve the problem by founding...