Spring Fundraiser – HOPE @ The Hitch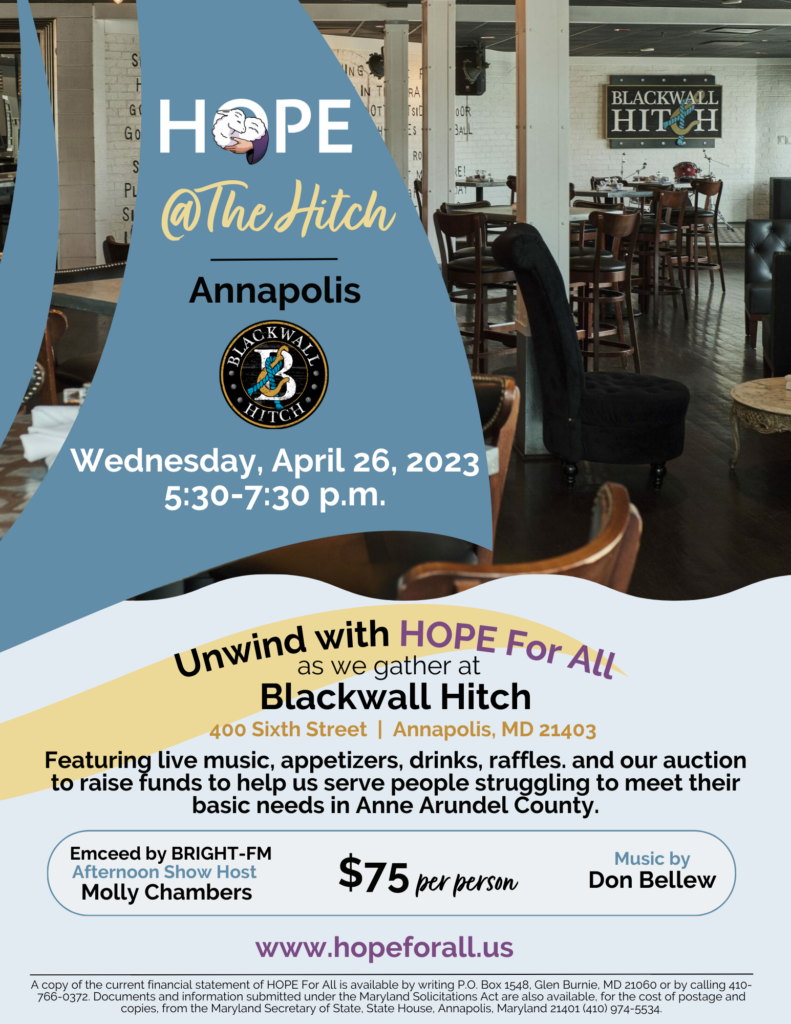 Join us at Blackwall Hitch for a relaxing evening of live music, drinks, and appetizers, and find out more about the impact we are having in the Anne Arundel County area. BRIGHT-FM Afternoon Show Host Molly Chambers will be our MC and we'll have our auction items on display as we raise funds for our mission. 
Our online auction and raffles will open for all on Friday, April 21st at noon and close at 7:15 p.m. while we're at Blackwall Hitch. We'll have several beach getaways, Orioles tickets, gift cards, and much more! Winners can take their prizes home with them or pick them up at our warehouse at 122 Roesler Road in Glen Burnie.
Thank you for supporting HOPE For All!